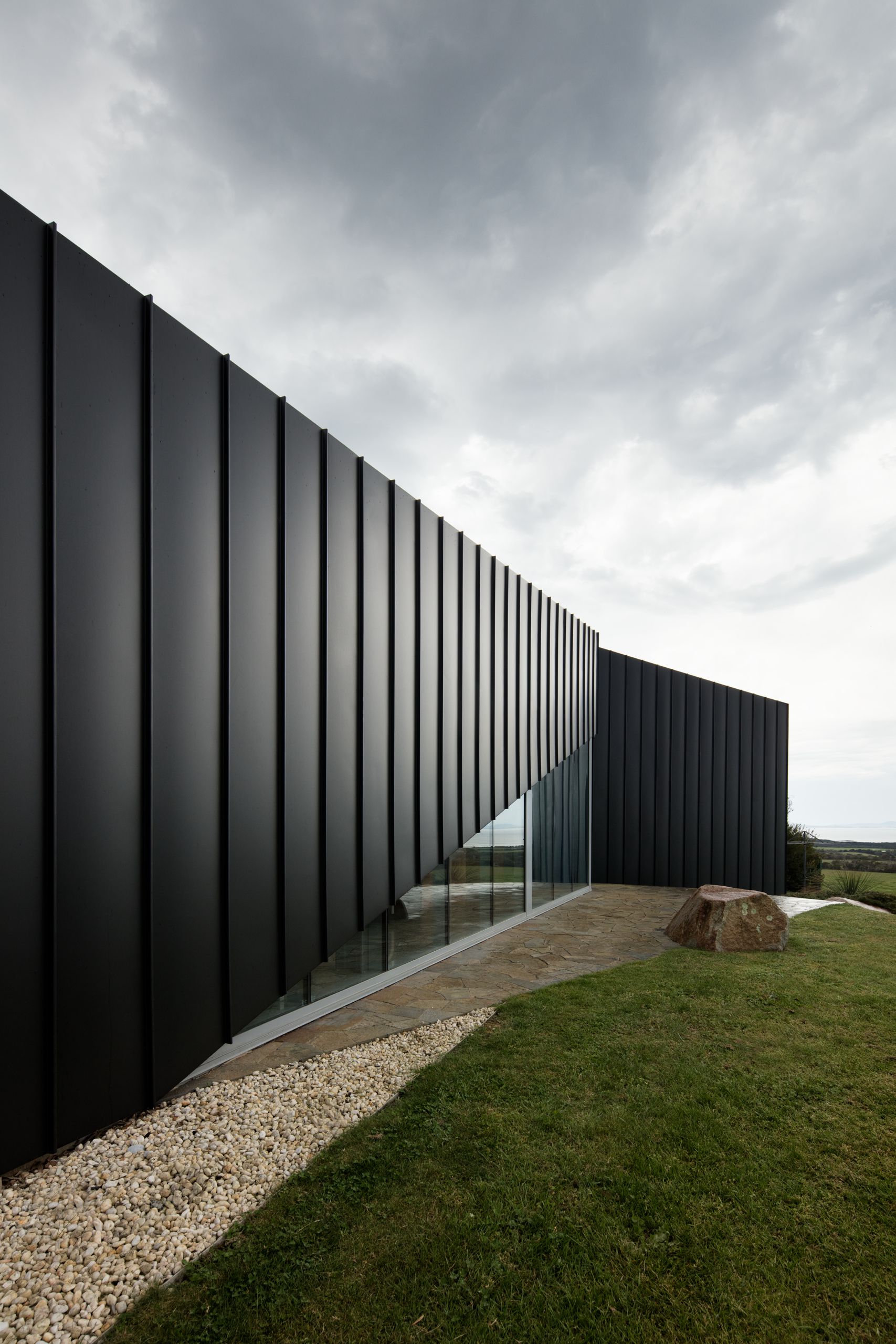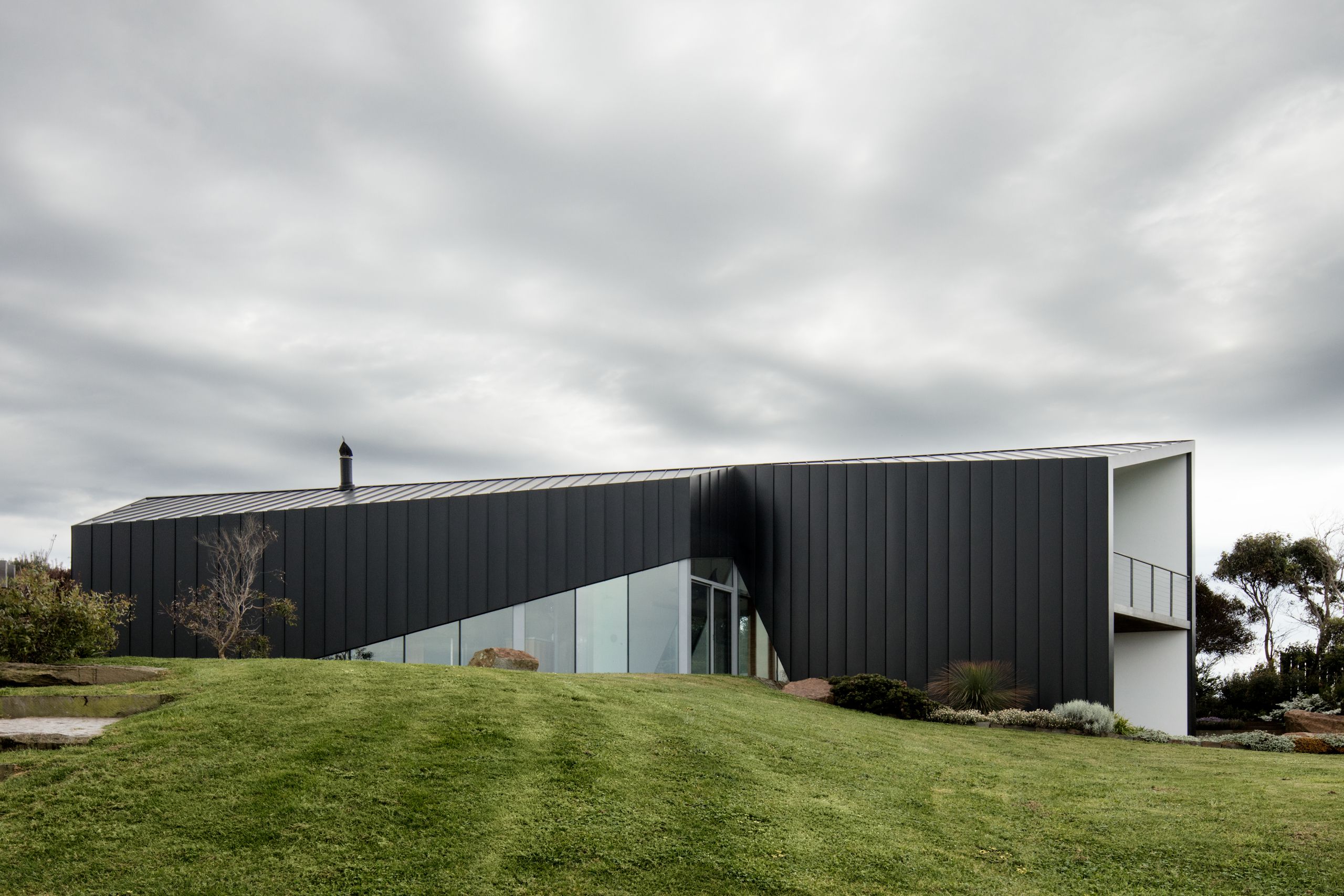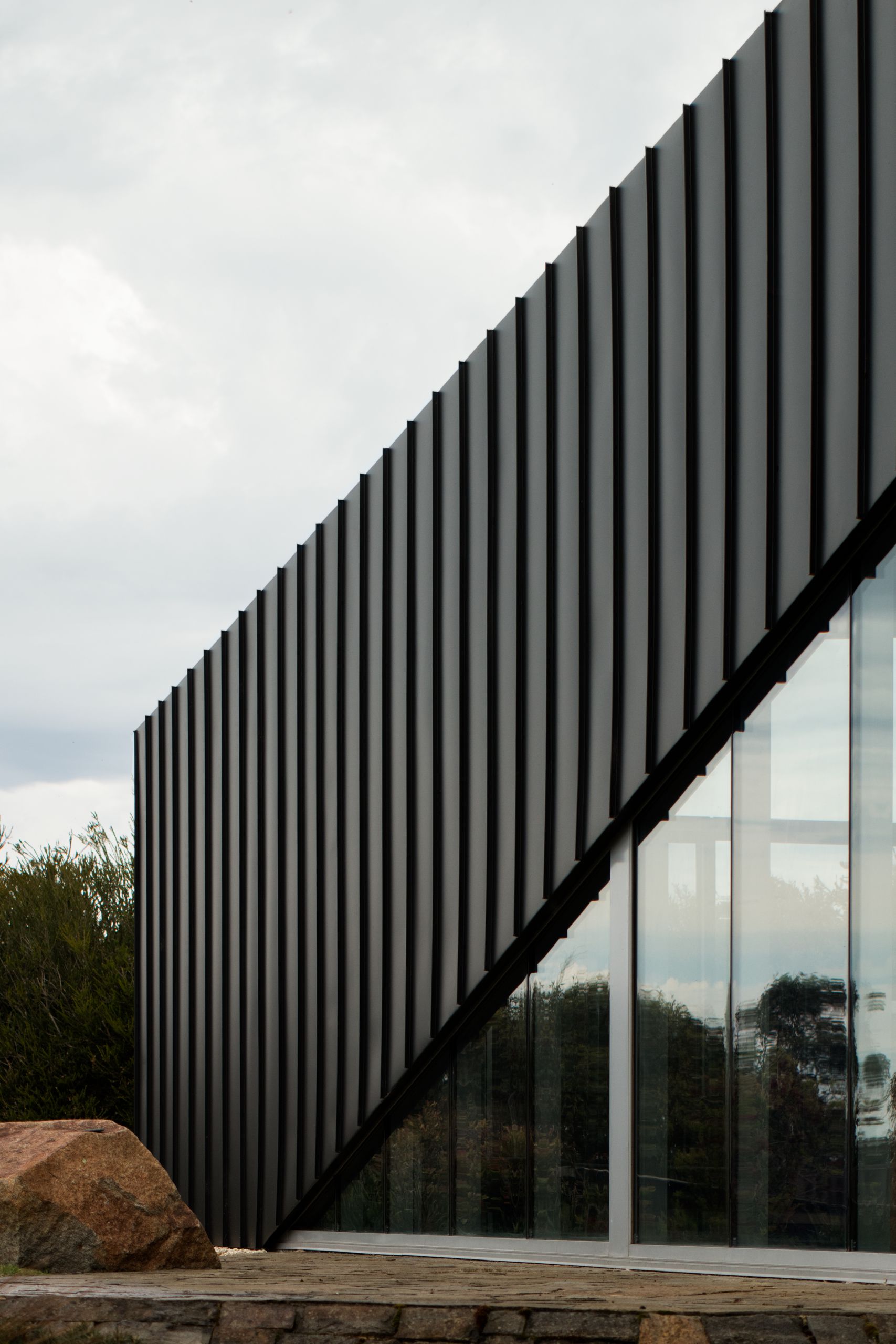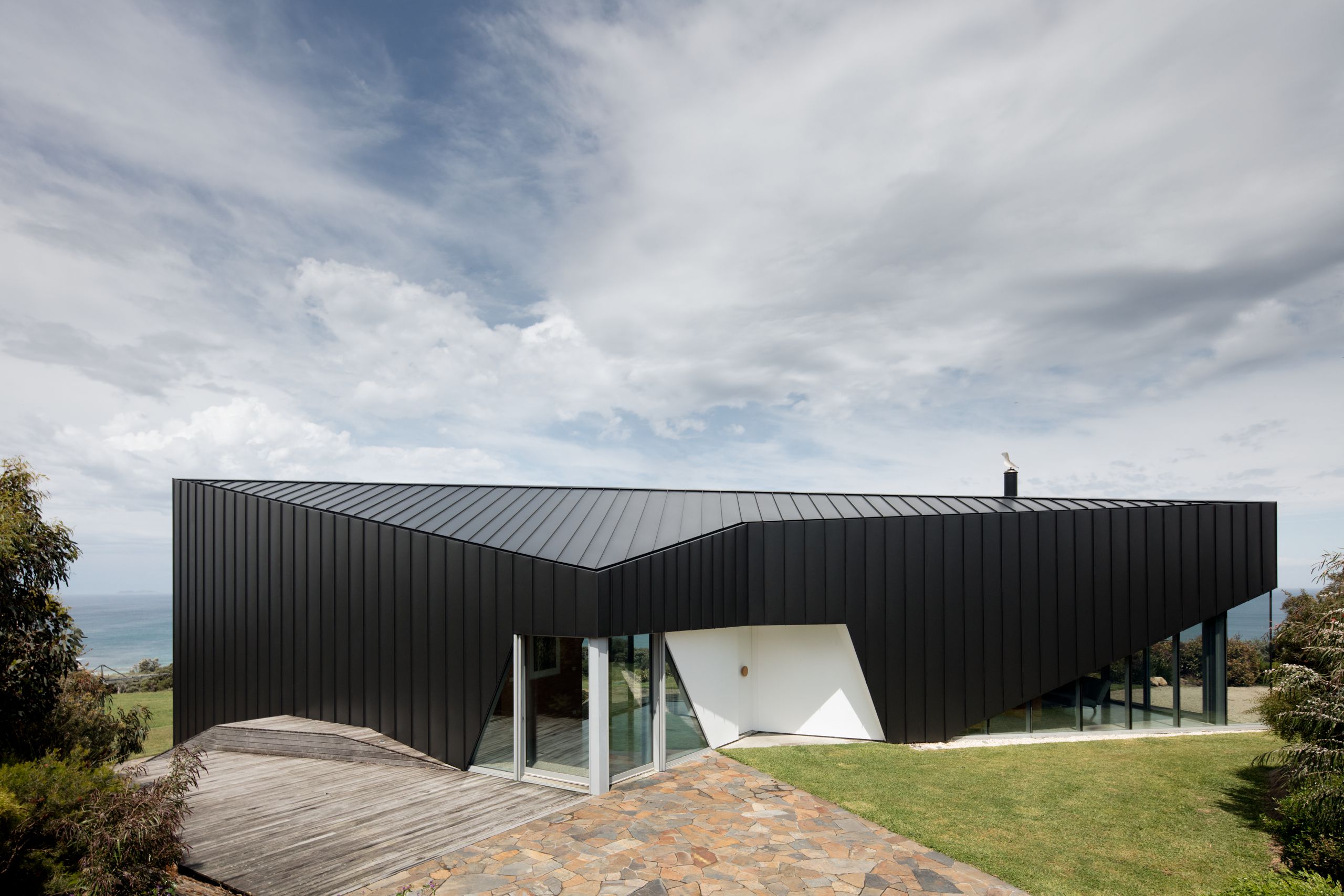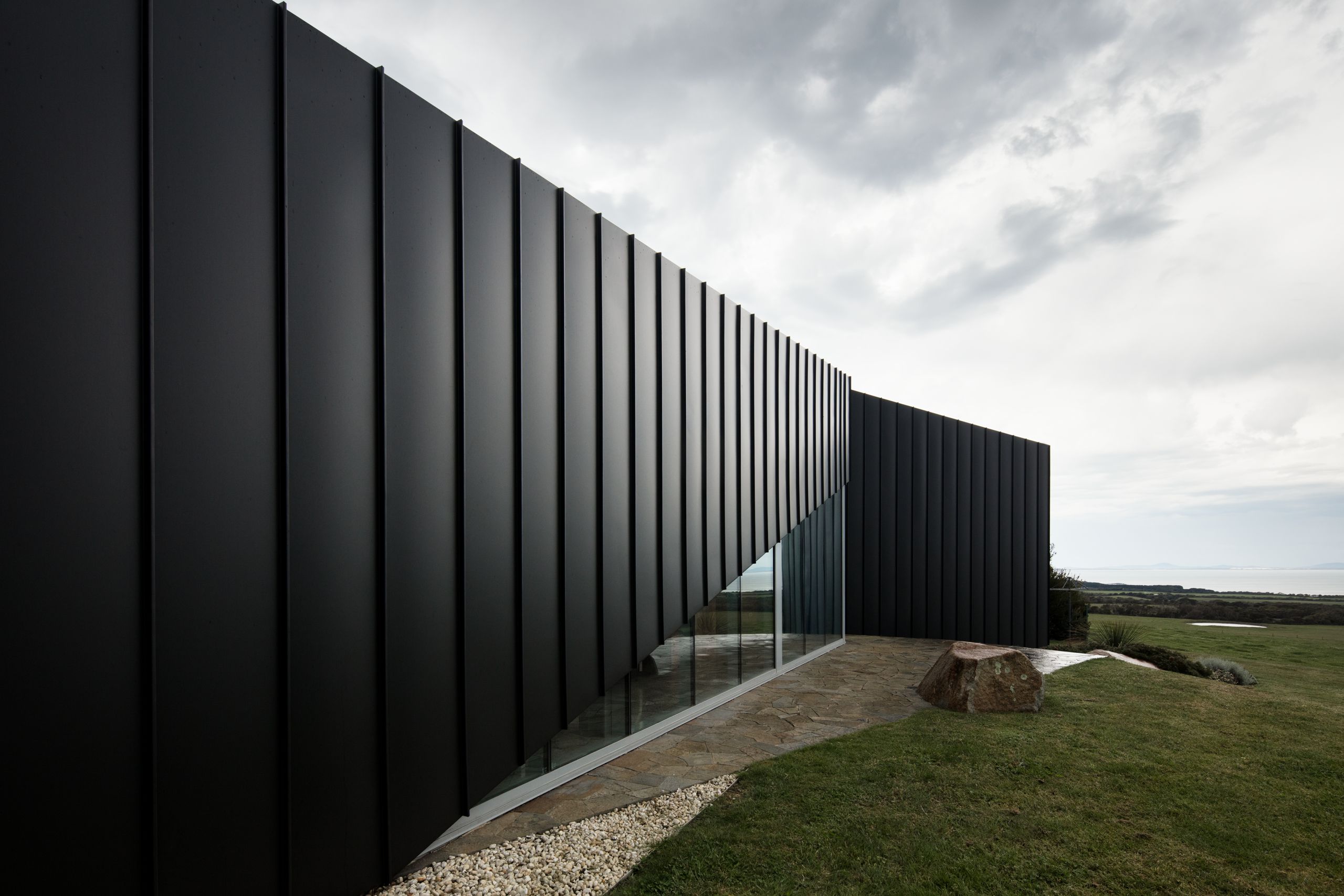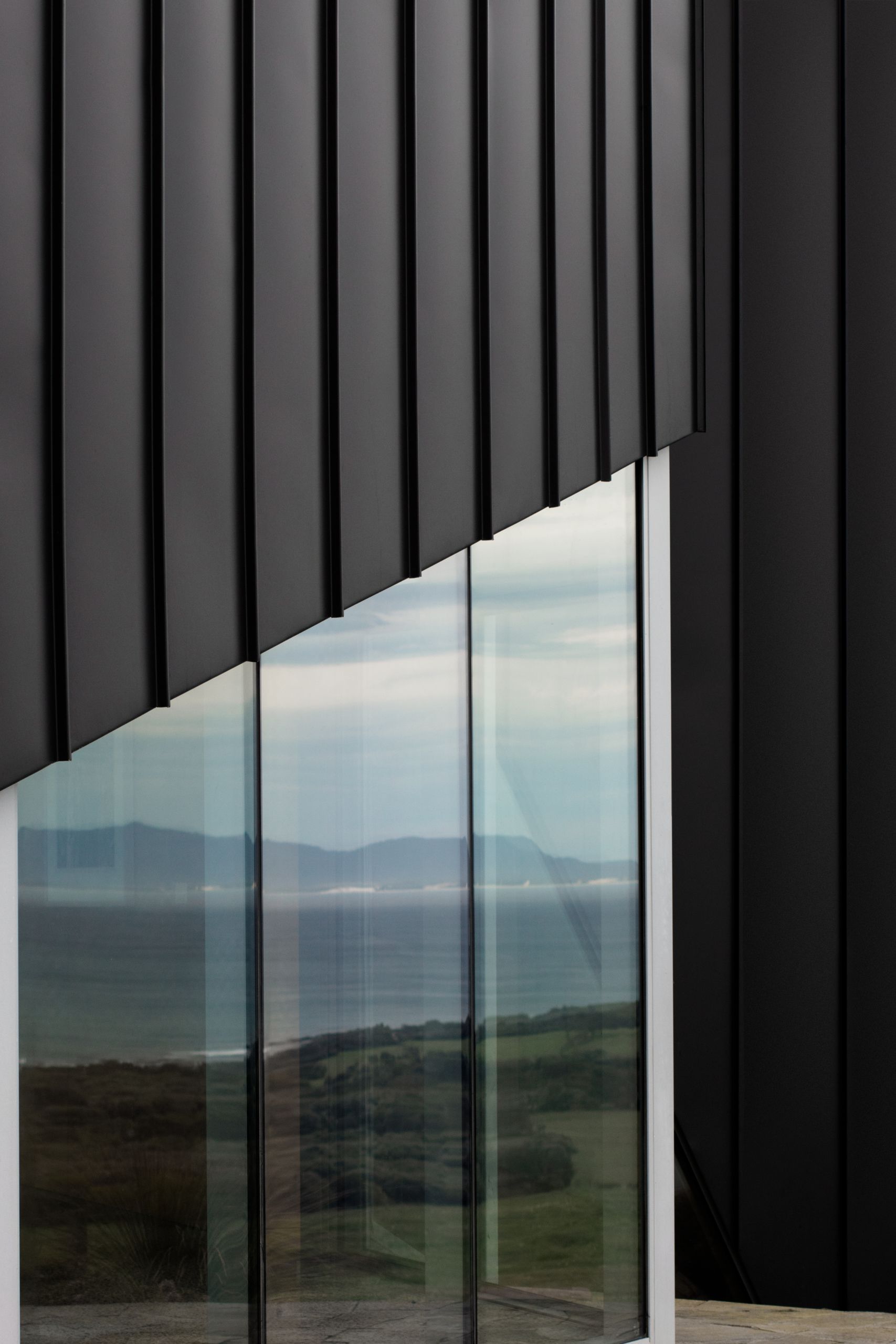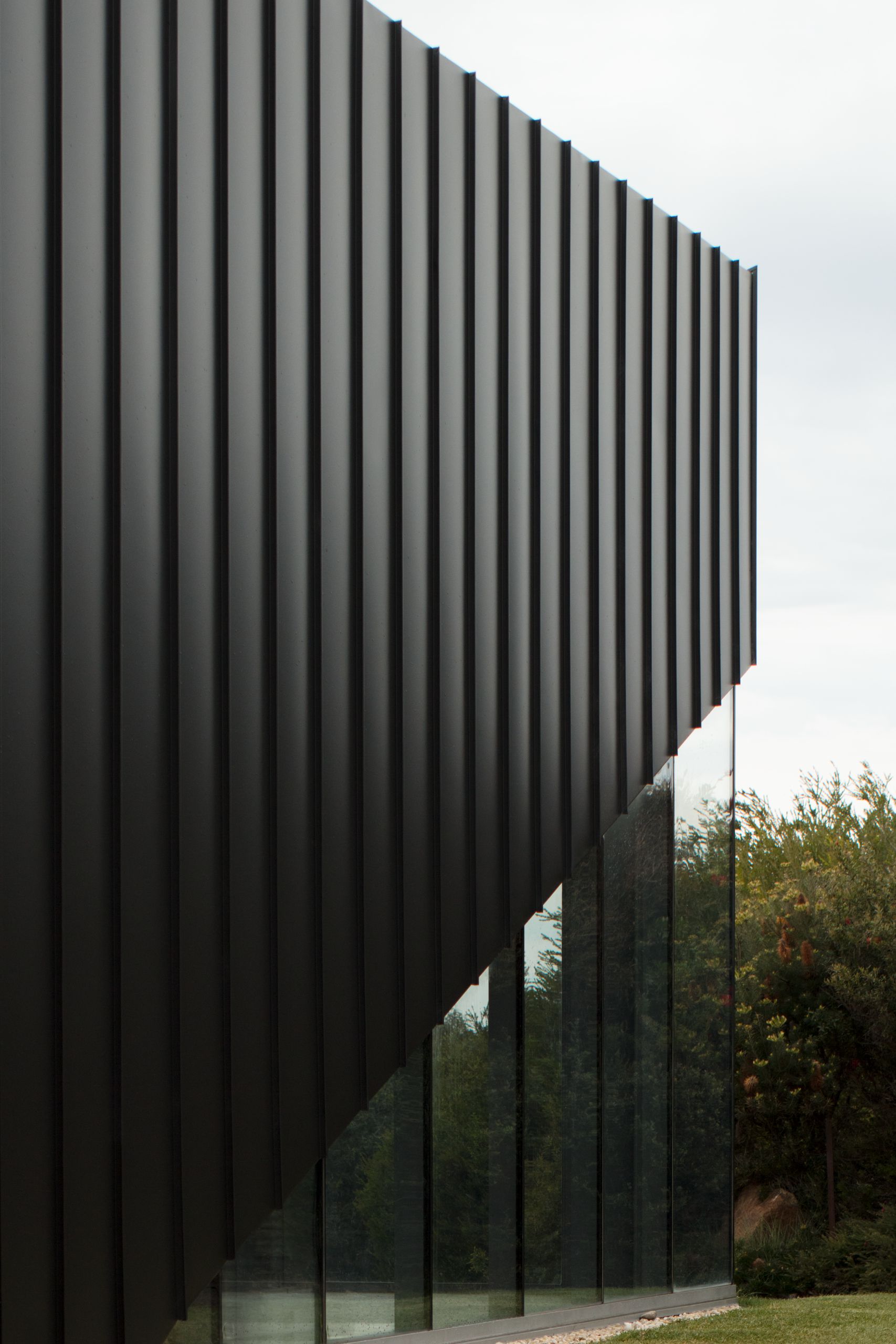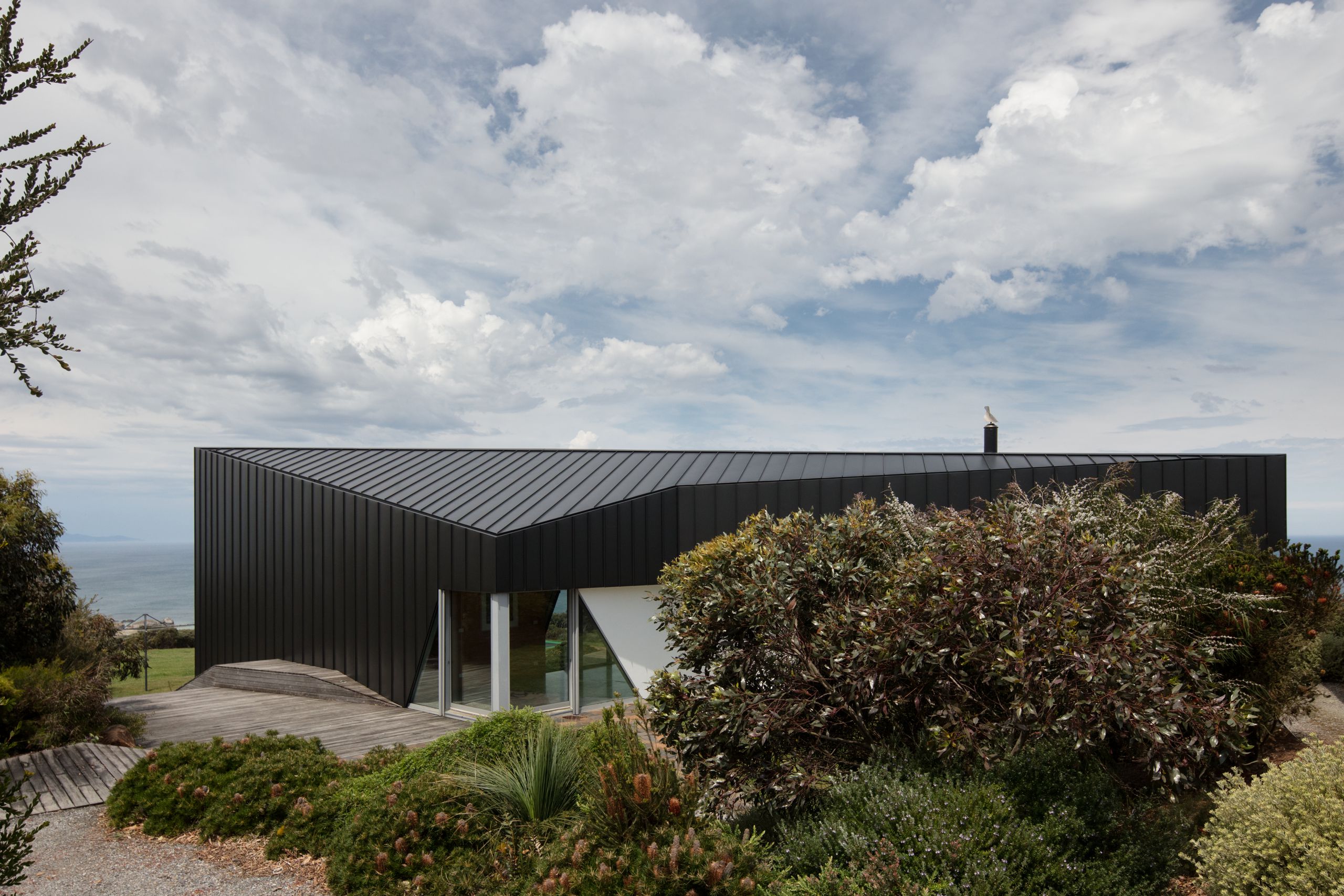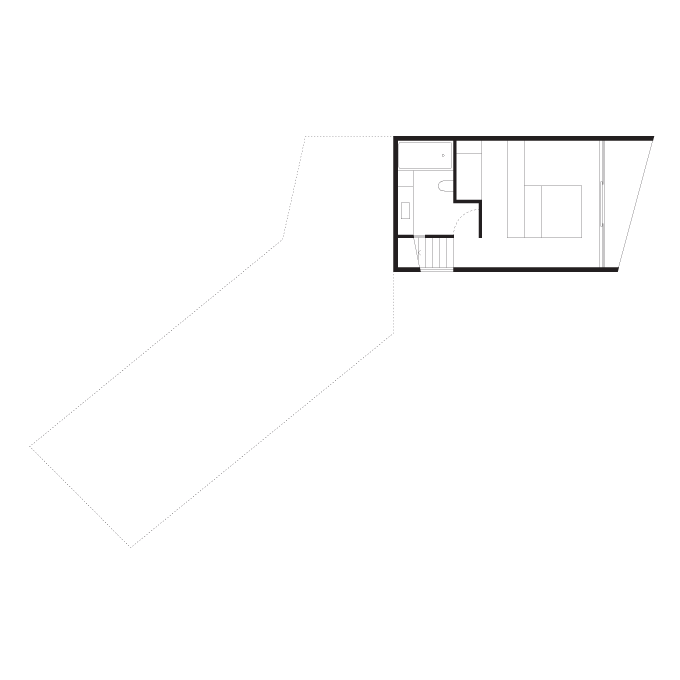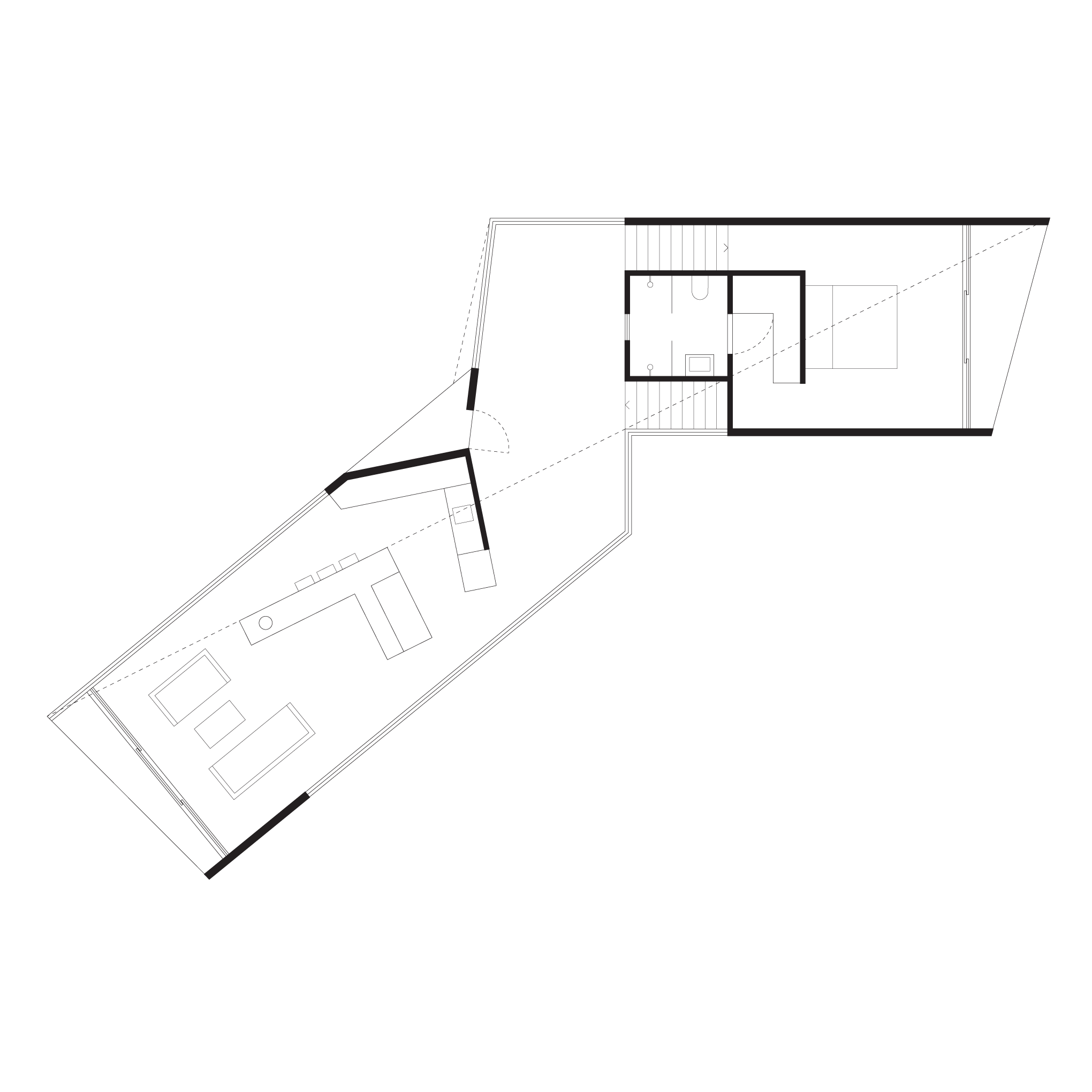 Illawong Court Residence
This project for a family coastal residence is located on a stunning isolated site in eastern Victoria on former farmland. The design is an investigation of how an idealised conception of "house" is transformed by its context and use. The site has extraordinary qualities: harsh prevailing winds of the Roaring Forties; sloping site; and sublime panoramic views from Cape Liptrap to Wilson's Promontory. The residence required maximum flexibility as a beach home that could accommodate varying sleeping needs - anything from a single guest to burgeoning family summer holidays.
As a point of departure, the sectional character of the design adopts an idealised child-like profile of a gabled house. However this reading of the architecture is subverted by a reorientation of the plan. The house twists to accommodate framed views and take advantage of the natural fall of the site, with two wings capturing significant views of the landscape to the east and west. These arms of the building create a sheltered area to the north side which provides a protected area from the prevailing winds. Internally the wings are mediated by an ambiguous central space that operates as provisional gallery, entry, veranda, storage, dining, lounge and circulation zone. This contested area engages more directly with the landscape and environment and accommodates shifting patterns of use. The inherent efficiency of such overlapping functions enables a relatively small floor area of 125sq.m – one of the most effective means of reducing materials and energy consumption.
Like many beach houses located on Australia's southern coastline, this project faced the dilemma of a site with spectacular views, but oriented to the south. The design response was to articulate openings to reveal (and conceal) specific vistas, inviting the inhabitants of the house to speculate both on the nature of 'viewing' and also their relationship with the landscape and its mediation through architecture. This provided an alibi for more extensive solid walls to enhance the thermal performance of the building and foreground it's reading as an abstract object in the landscape.
The roof and walls are clad in a continuous taught skin of black zinc which, combined with the geometry of the architecture, blurs perceptions of the building's scale and depth, an oscillating silhouette that alludes to the granite boulders prevalent in the local geological terrain.
Credits
Photography by Ben Hosking