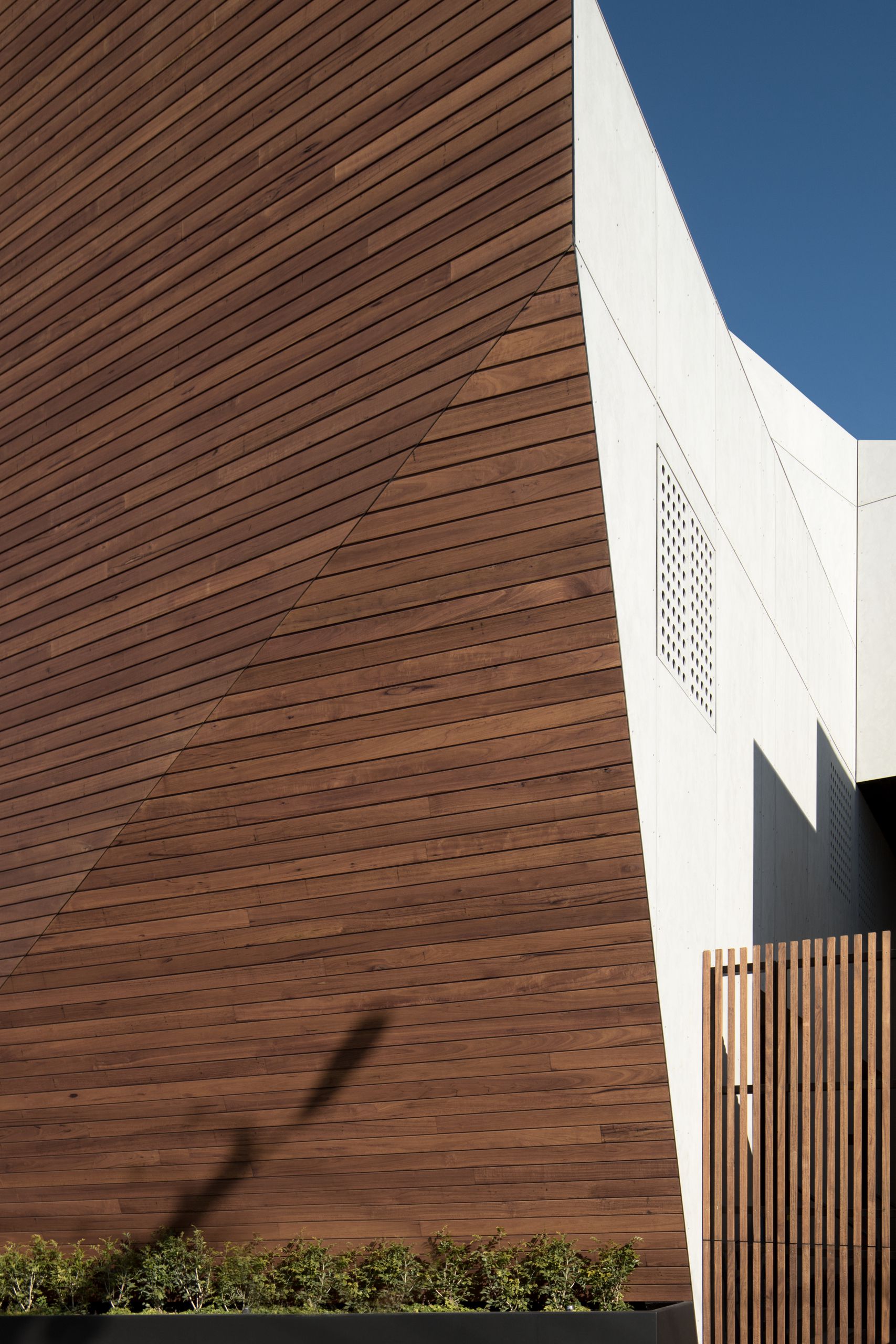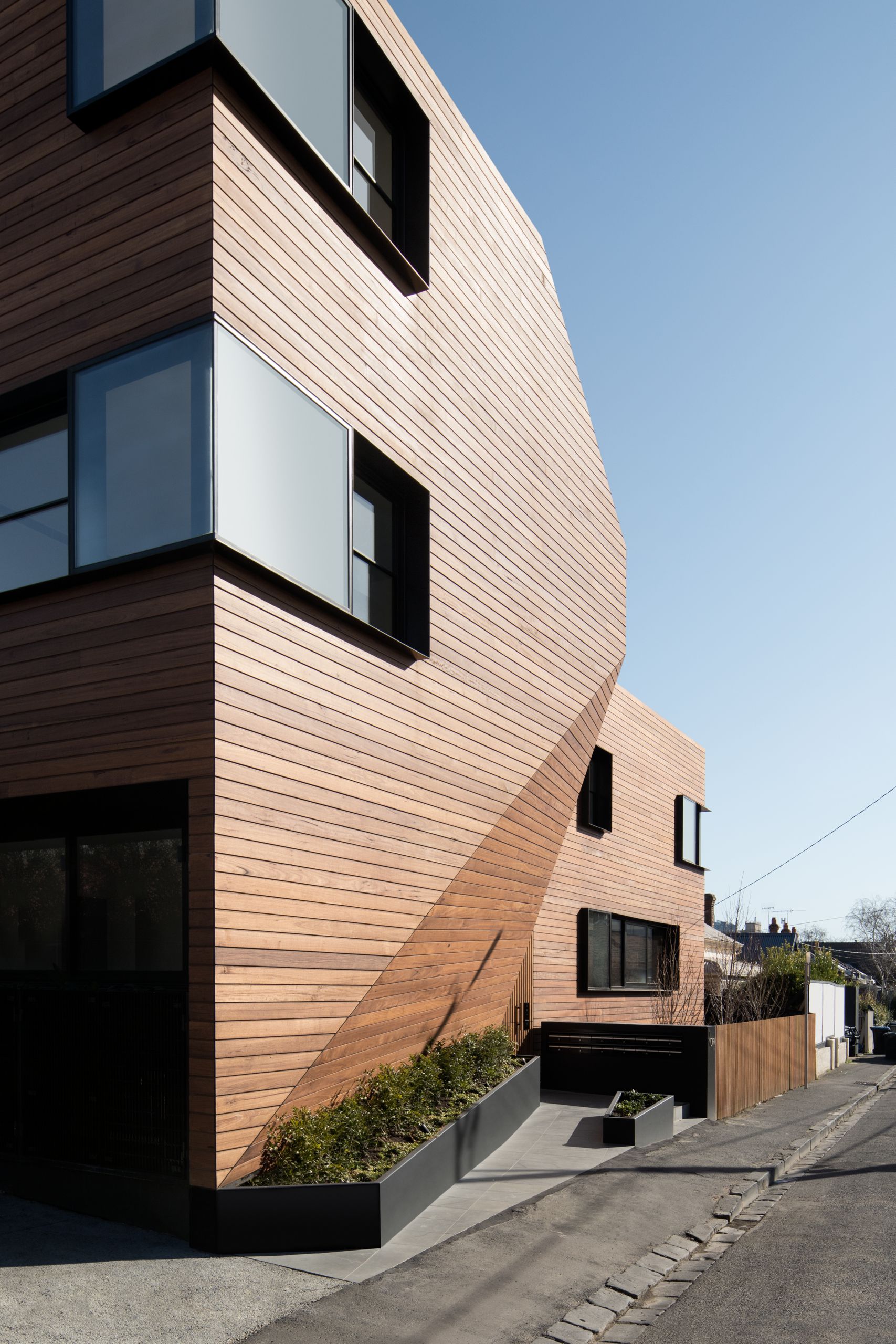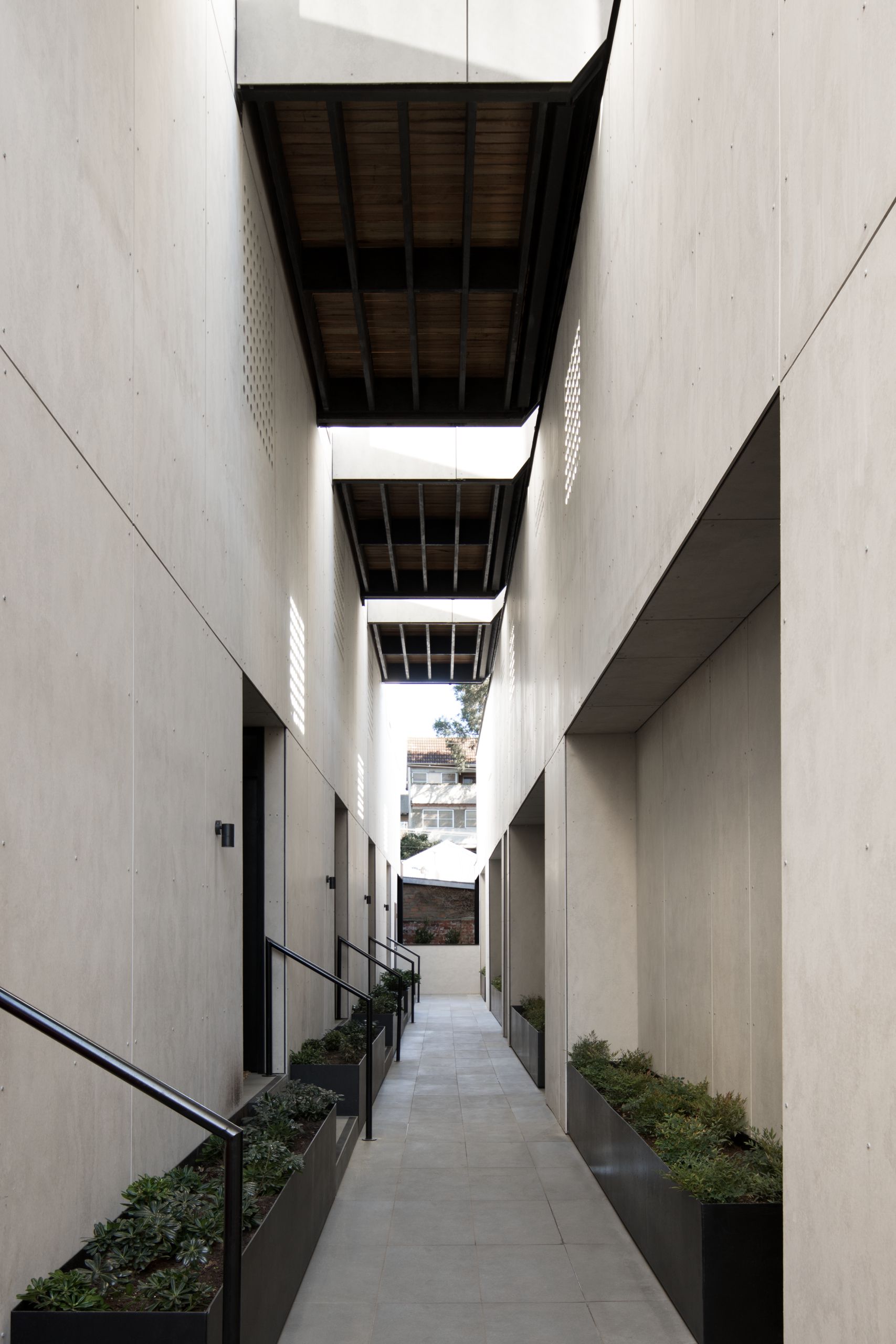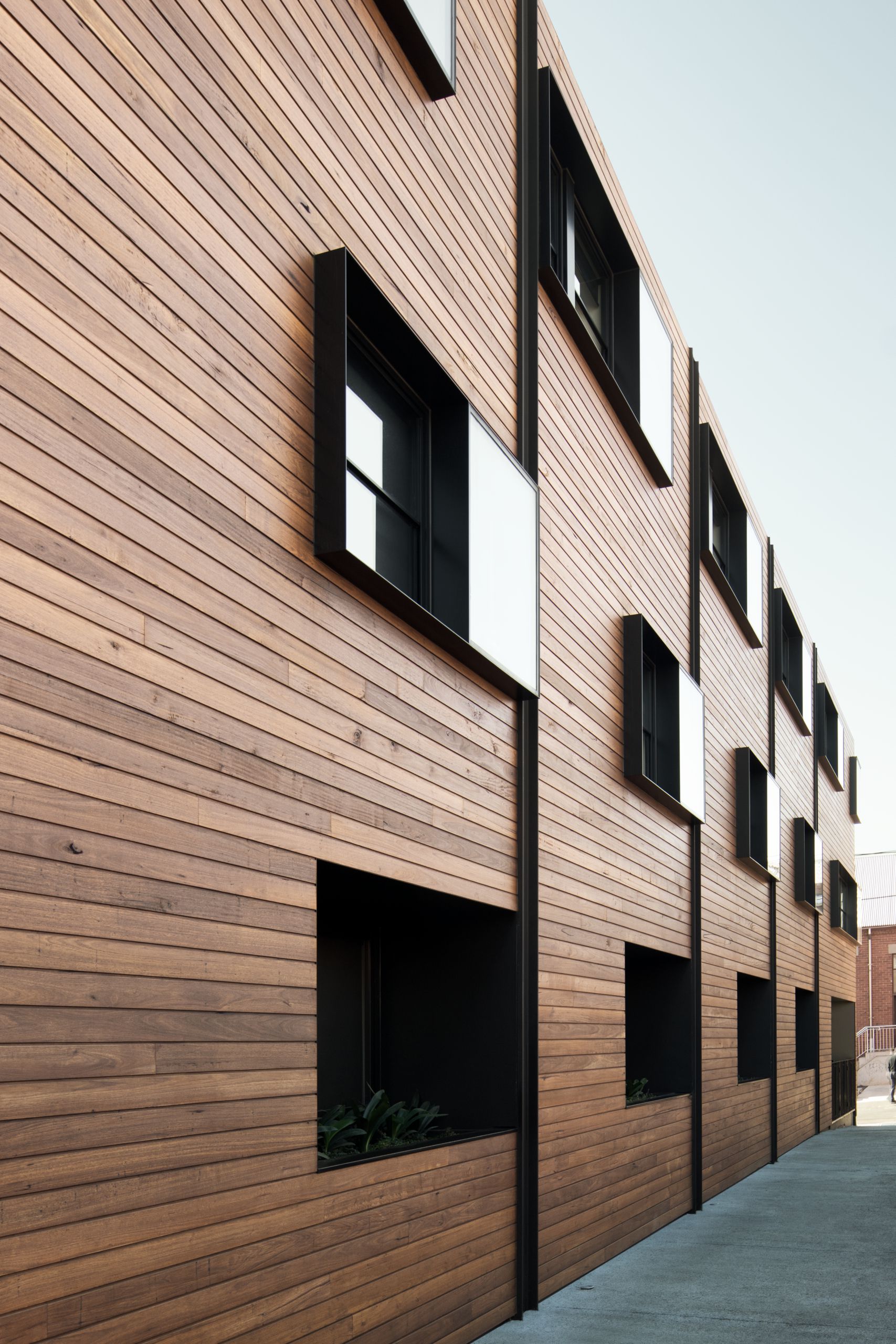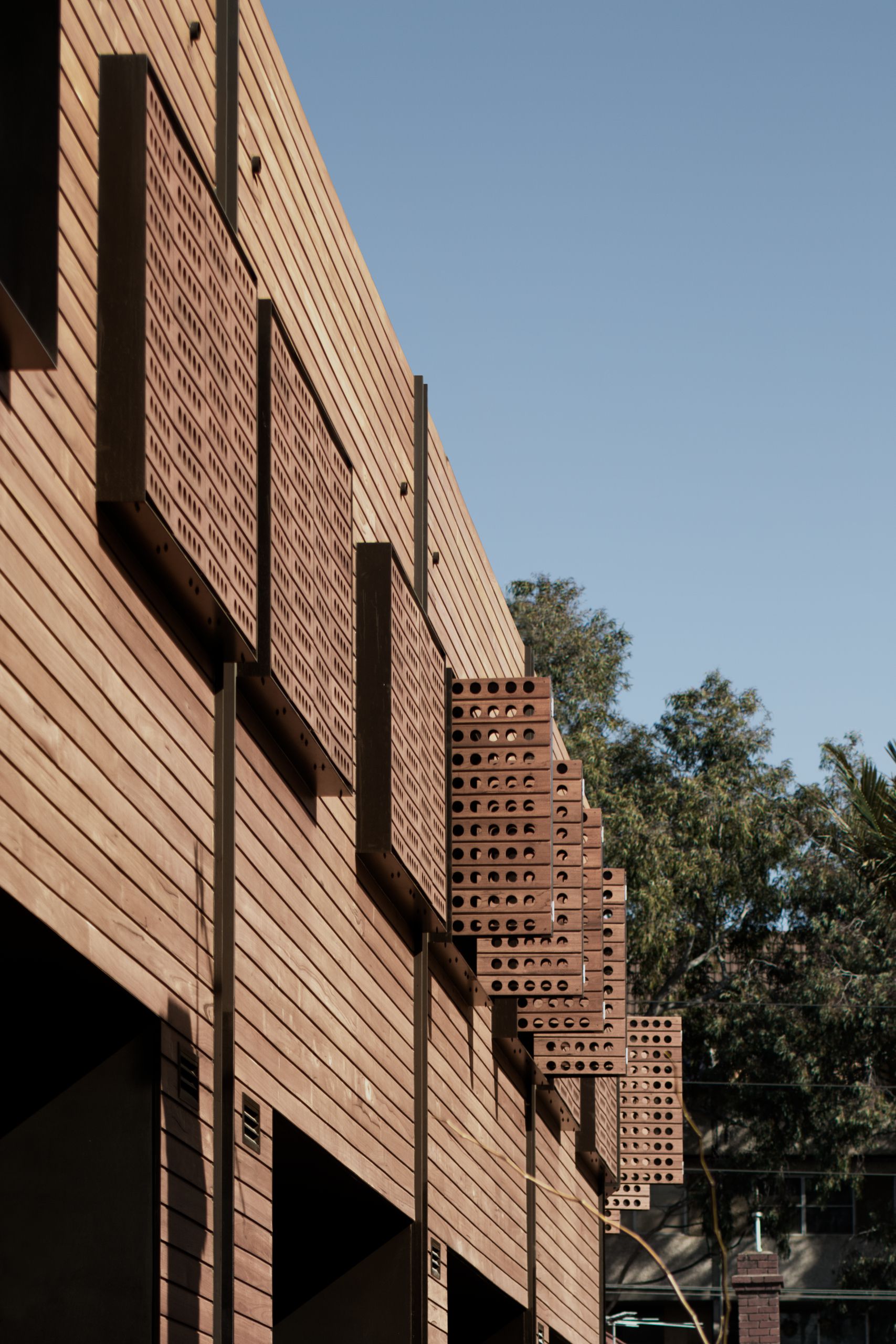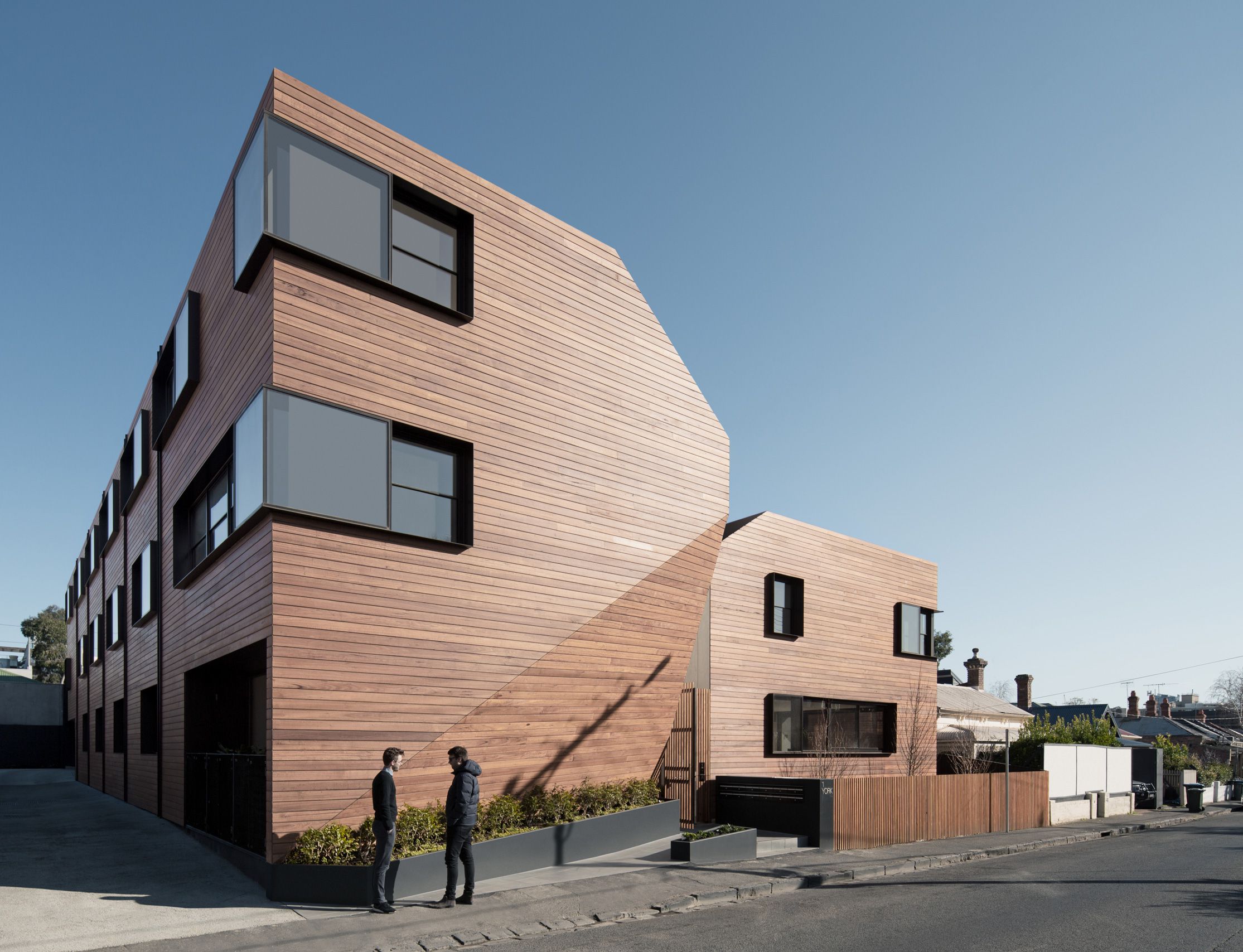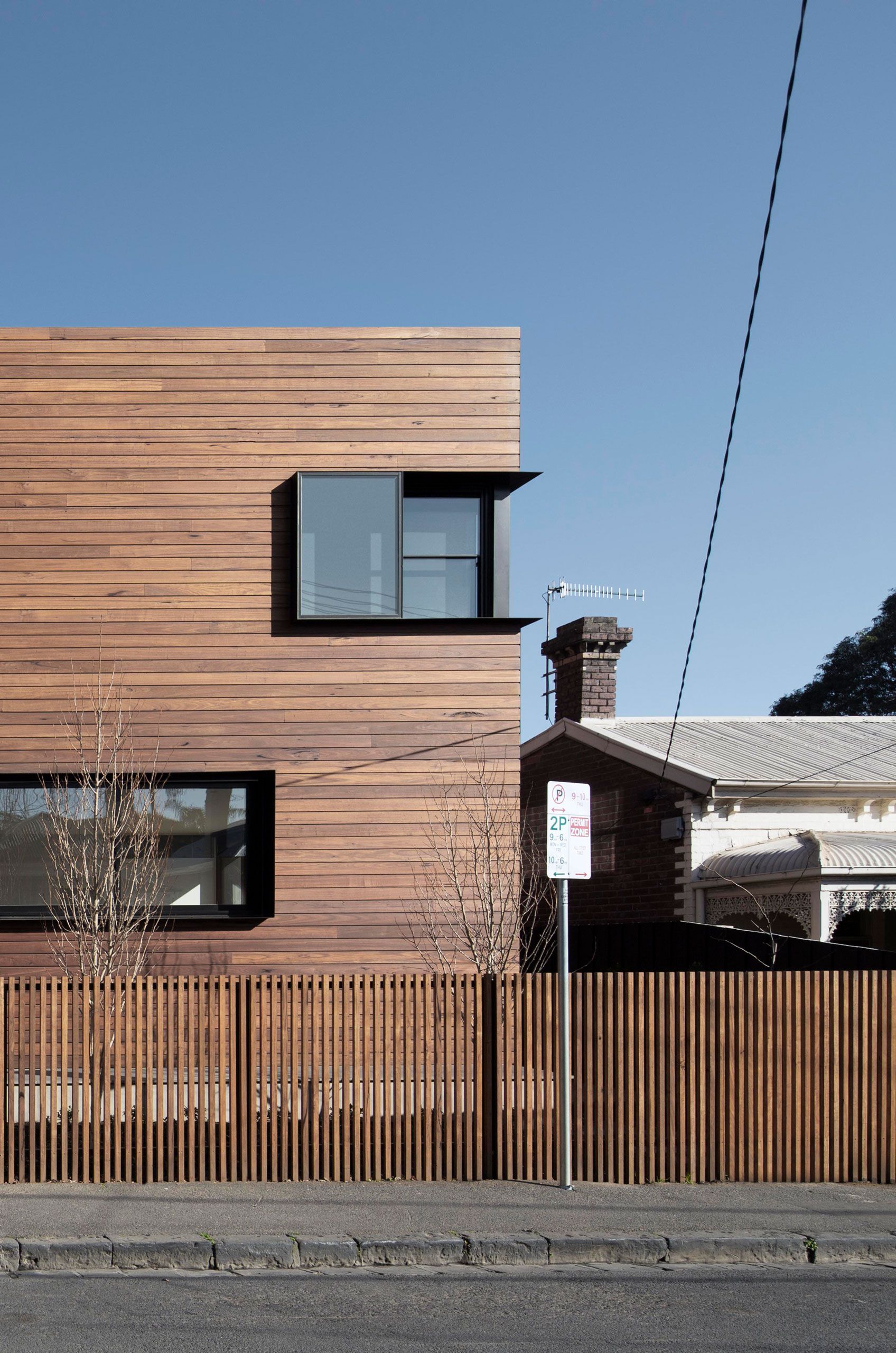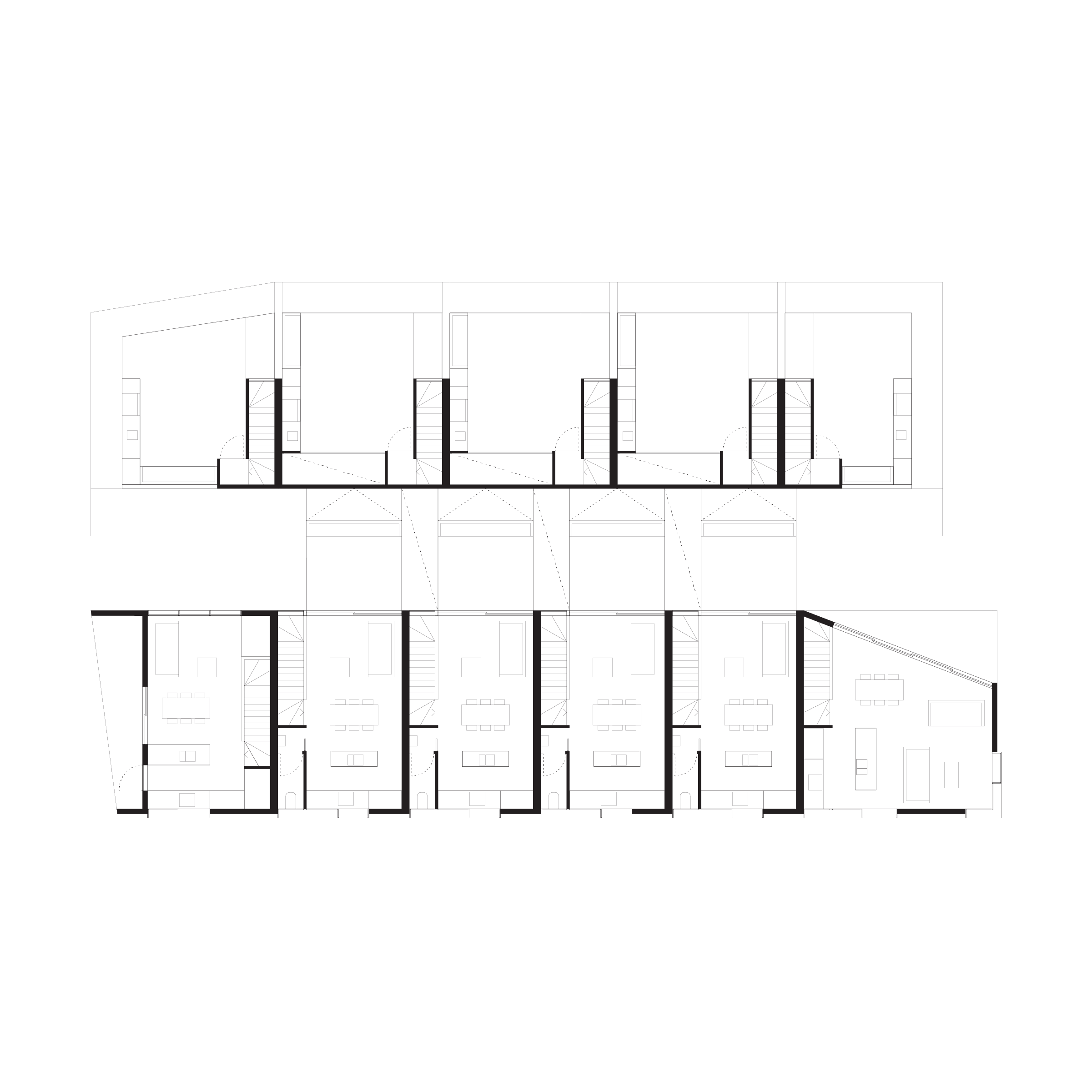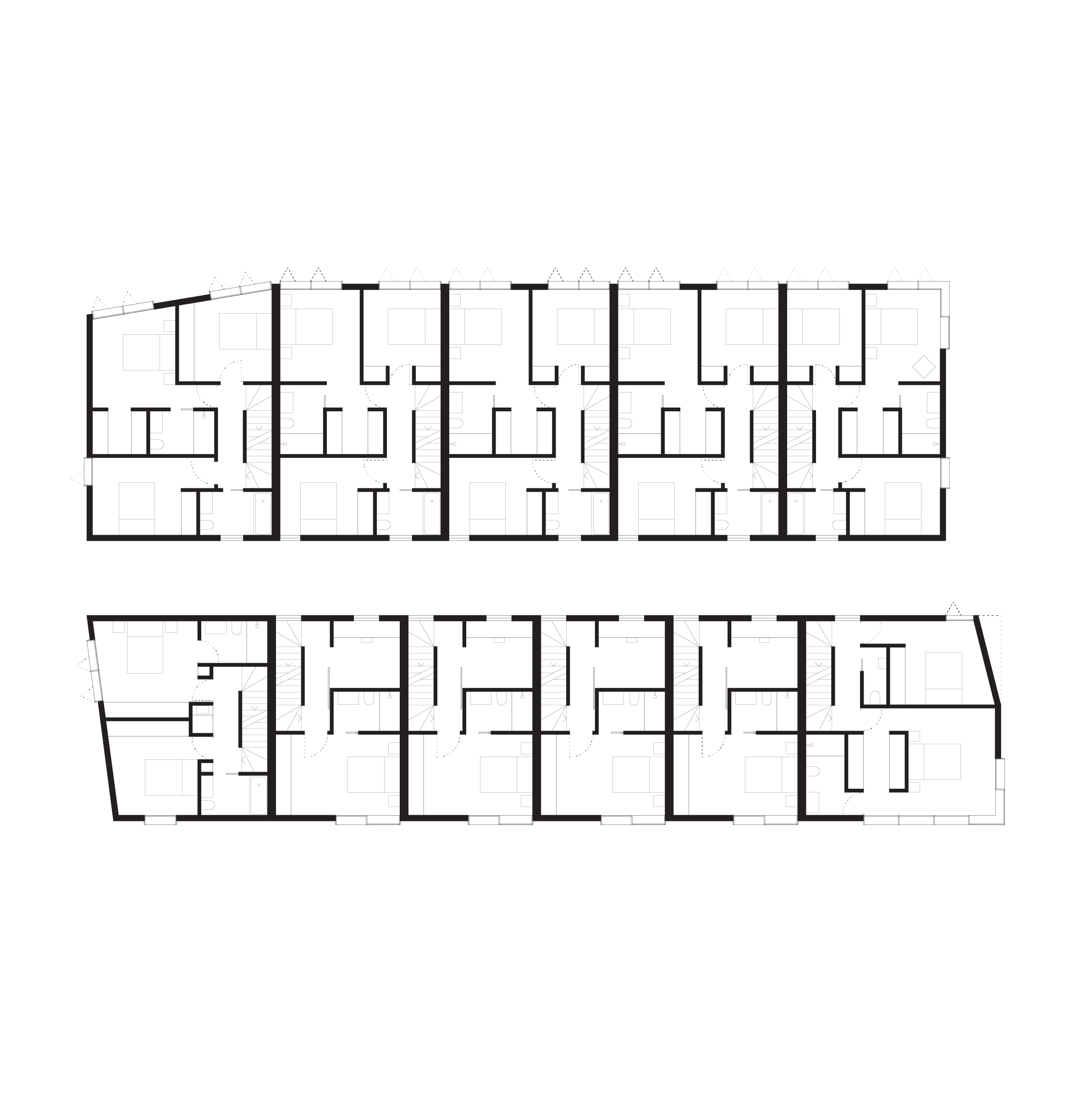 York Street Townhouses
The York Street Townhouses project is a refined and singular work of architecture, the materially and formally coherent volume of the building responding to the particularities of the site and negotiating the complexity of spatial organisation within.
A typological hybrid, the programmatic logic of this project seeks to achieve the density, safety and community found in apartment buildings, whilst maintaining the individual addresses and access to the ground plane inherent to townhouses.
The development comprises eleven dwellings, five to the north and six to the south of a central walkway which replaces the enclosed and hermetically sealed corridor of typical apartment typologies.
The northern row consists of attached two-storey dwellings with living spaces on the ground floor adjacent to private north-facing courtyards. Three bedrooms and wet areas are located on the first floor, with a roof deck above providing additional outdoor amenity.
The southern dwellings are typologically more radical, somewhere between apartment and townhouse in configuration. Spread over three levels, the living spaces are on the upper floor ensuring they have access to north light as these dwellings rise to an additional storey. Private outdoor space is adjacent to living areas and is achieved through north-facing deck areas that cantilever over the central walkway.
The external skin of the building is clad in Australian hardwood which lends a grain and texture rare in buildings of this type and scale, the central walkway separately defined in raw cement sheet to register as rupture in the overall massing.
Interiors are simple and utilitarian and seek to provide long term flexibility for occupants with occasional moments of spatial drama through varied ceiling heights and floor levels.
This is a project that seeks to engage with the complexities and contradictions inherent to multi-residential housing projects in inner-suburban Melbourne. Morphological resolution and typological innovation allowing for an impressive density whilst sensitively responding to the context and achieving coherent architectural expression.
Credits
Photography by Ben Hosking